Elegant Themes is a Premium WordPress Theme Membership site owned and run by Nick Roach that features not only the best deal in premium themes but also some of the best and most unique designs out there.
Unlike other premium theme sites, where you can browse through many premium themes and buy them individually (for a high price), at Elegant Themes you get access to tons of premium templates by joining the membership program.
About Elegant Themes
Elegant Themes have been in operation for eight years, and have served over 500,000 customers to date. In the process, they've grown to a workforce of more than 50 employees working in several countries — a far cry from their humble beginnings working out of founder Nick Roach's college apartment.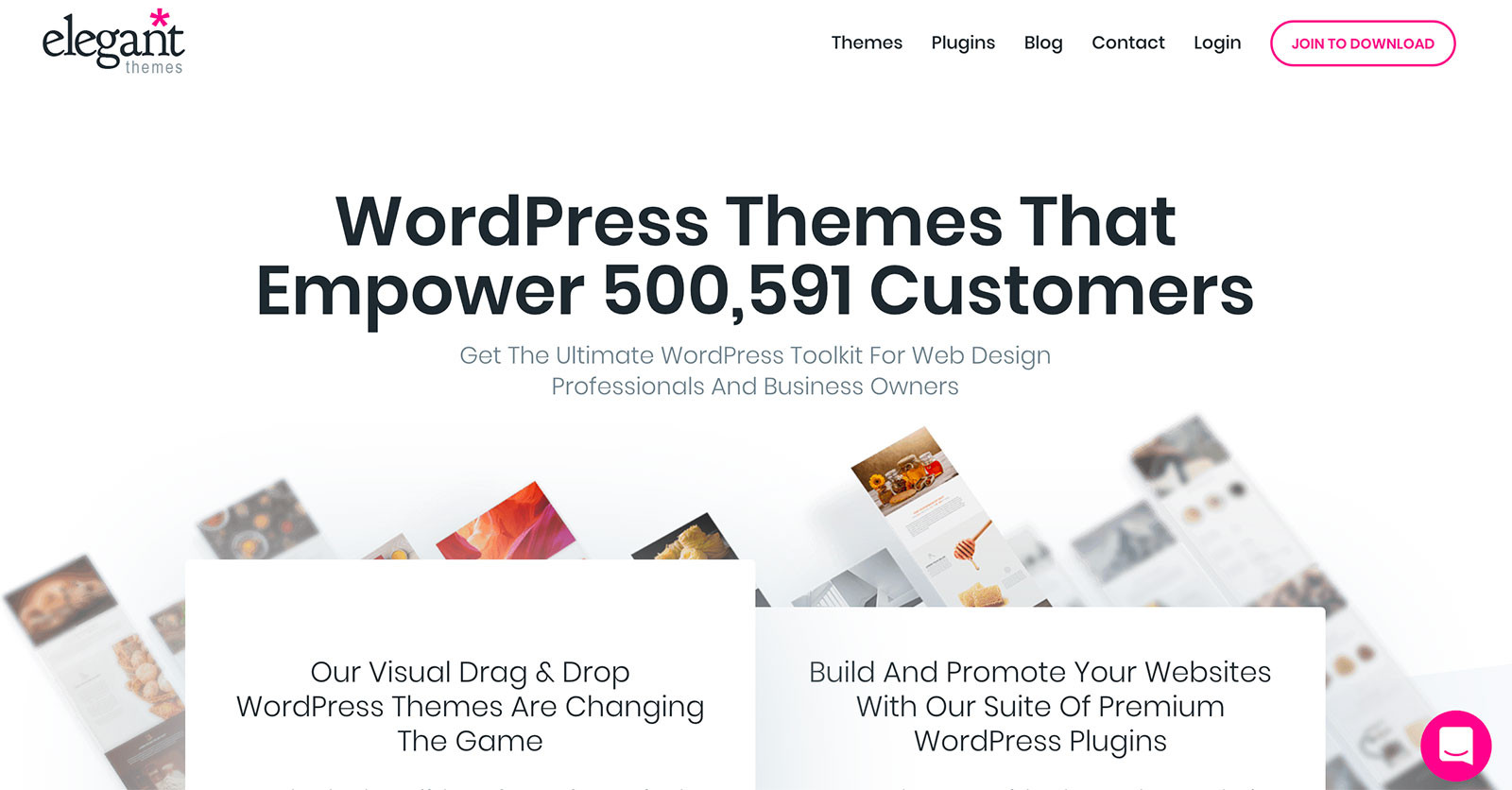 Elegant Themes
Elegant Themes currently offer 87 WordPress themes and five plugins. Access to all their themes (including their flagship 'Divi' theme — more on this below) and plugins will set you back $89 a year, making them very competitively priced. If you're planning on using their products for several years, though, it's actually their slightly pricier 'Lifetime Access' plan that's the best value option, giving you access to all existing and future products for a one-time fee of $249.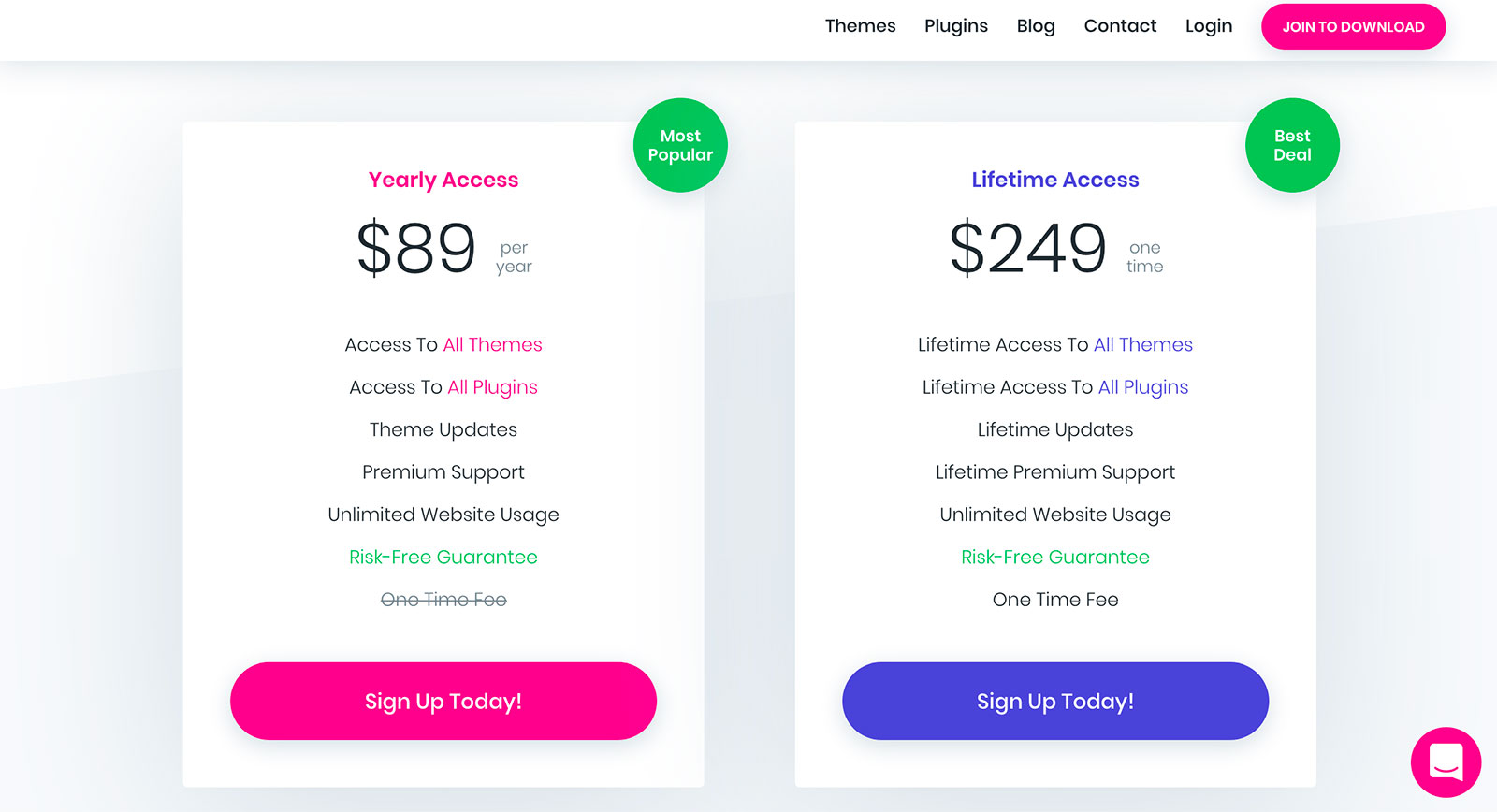 Comparison of the three Elegant Themes pricing options
But is Elegant Themes the right choice for your project? Let's find out.
WordPress Themes
Let's start with a look at the various themes on offer, before moving on to the plugins.
As mentioned, signing up with Elegant Themes gives you access to 87 WordPress themes for the price of what you could pay for just one theme elsewhere. However, there are really only two options to consider. Since the arrival of Divi in 2013, the focus of Elegant Themes has been on making this the single best WordPress theme available. Extra followed shortly after, and together they've become the highlights of the Elegant Themes portfolio.
DIVI MULTIPURPOSE WORDPRESS THEME
Divi is Elegant's flagship theme, and is truly multipurpose, with the ability to create just about any type of website.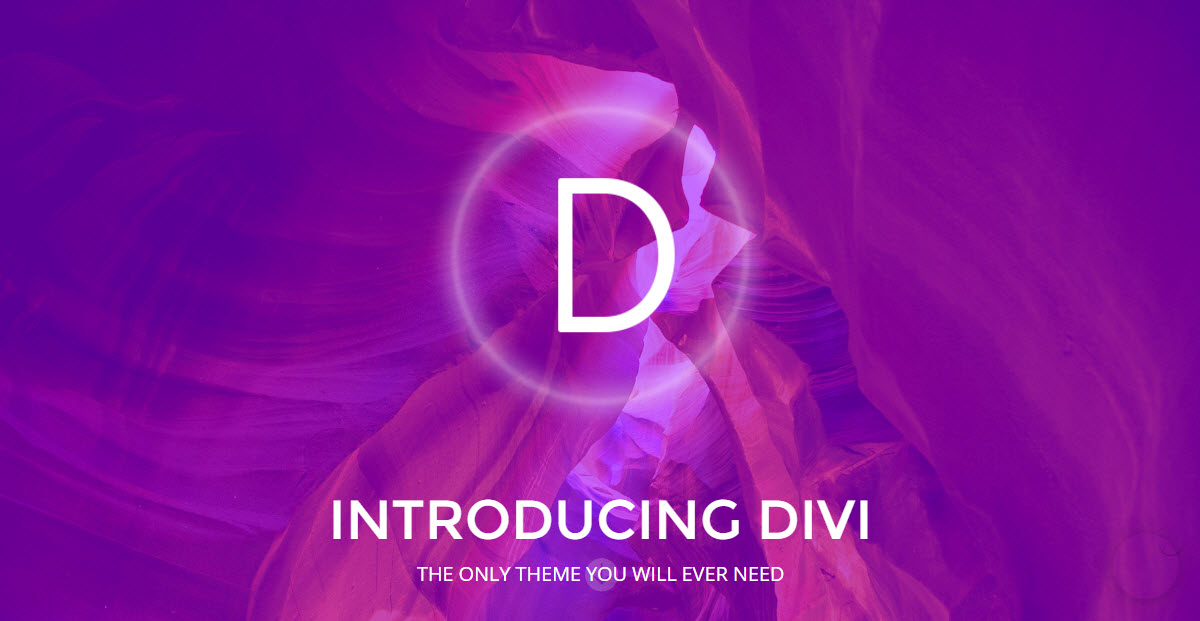 The Divi WordPress theme demo home page
From blogs and business homepages to ecommerce stores and everything in between, Divi is undoubtedly a versatile website building tool.

It's also ideal for new WordPress users looking to create custom websites without ever having to look at a single line of code. However, this powerful theme has also become a popular choice with professional web designers looking for a tool to make building sites for their clients more efficient.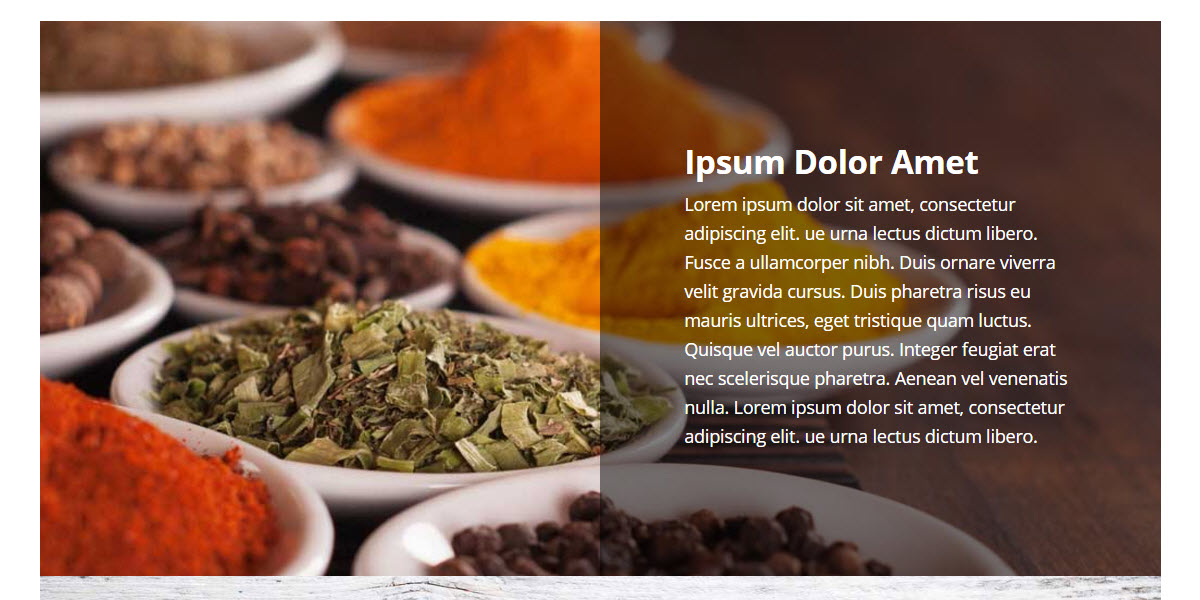 Divi makes it easy to create custom content layouts
Some of the reasons experienced and inexperienced web designers alike choose Divi are its useful set of high-quality templates and the powerful drag-and-drop page builder tool. Loading up one of the Divi layouts gives you a quick way to start your website, and the new-and-improved Divi Builder can be used to customize these layouts through an intuitive front-end drag-and-drop user interface. Creating your custom designs from scratch isn't a problem either with Divi.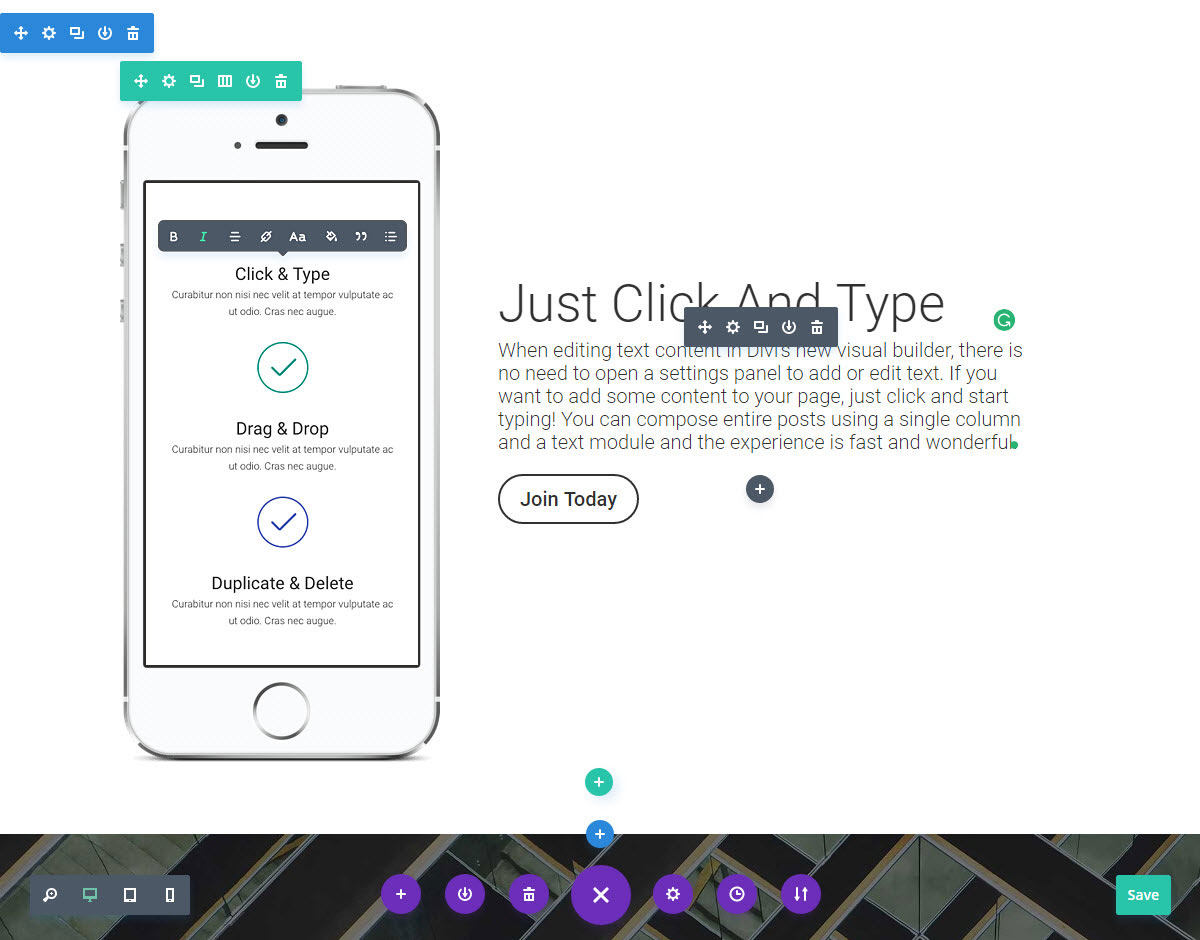 The new and improved front-end Divi page builder tool
No matter what your skill level, Divi does a good job of democratizing web design. Those new to WordPress can use the Divi layouts, combined with the builder's point-and-click interface to create custom page designs. More experienced designers can do what they've always done, only much faster.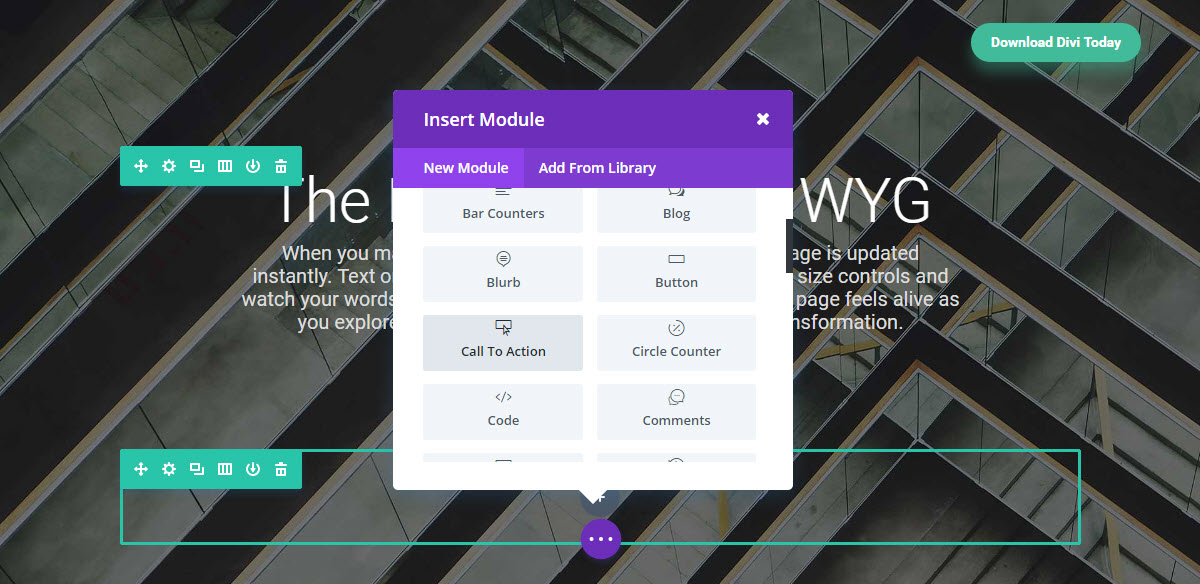 Use the Divi Builder to create custom layouts and populate them with a selection of modules
Another feature of this theme that's worth mentioning is the Divi Leads tool. Divi Leads lets you run split testing experiments on your site's design and content. If you've ever wondered which headline or color scheme your visitors will best respond to, Divi Leads removes the guesswork.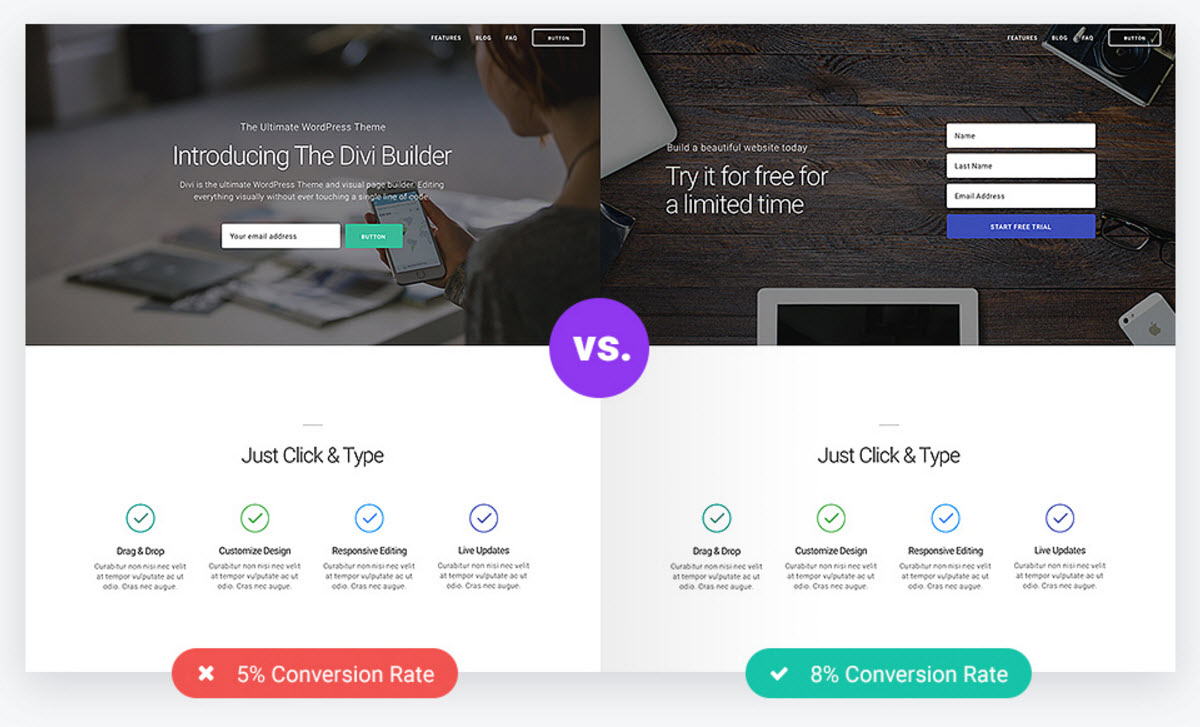 Divi Leads lets you compare multiple versions of your website
Divi Leads makes it easy to display multiple variations of your website and its content, so you can just sit back and wait for the results. If you need to create websites that convert against their goals –- whether for yourself or for your clients –- Divi Leads will be an invaluable addition to your toolkit.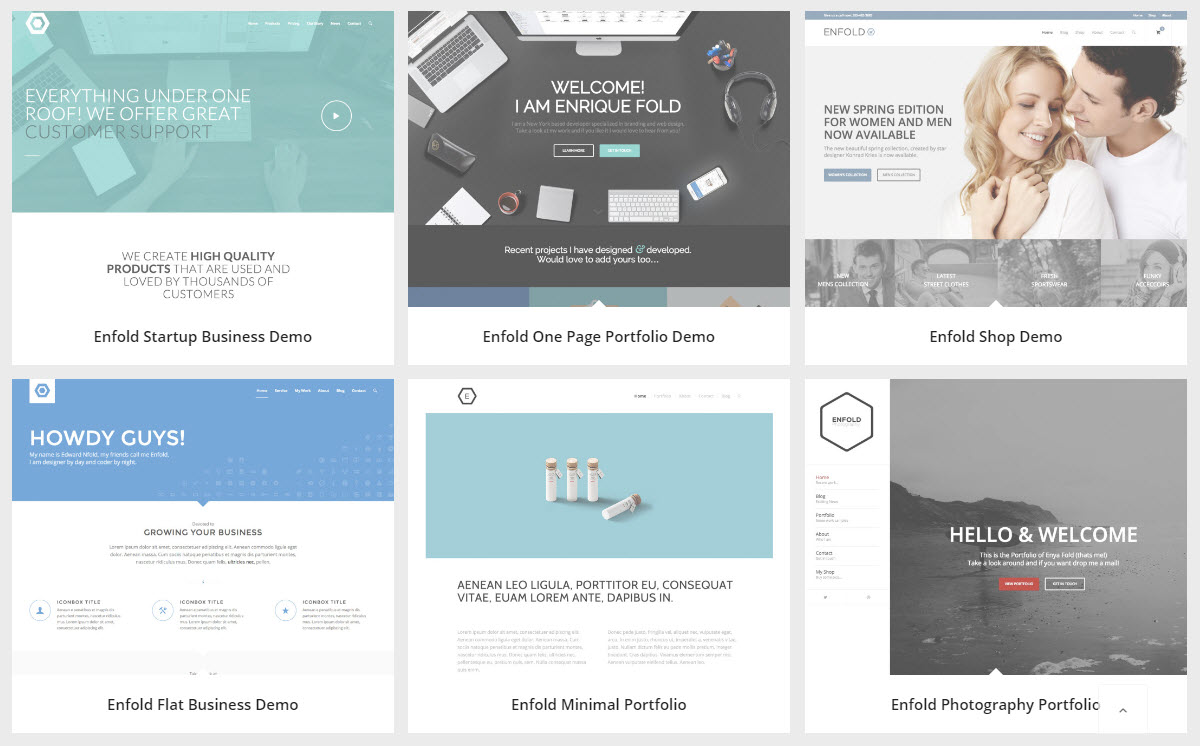 Prebuilt complete website demos offered by the Avada multi-purpose theme
The only real drawback to Divi when compared with Avada and the other best-selling multipurpose themes is the lack of complete website demos. Divi may provide you with a library of templates for the individual pages of your site, but, unlike Avada or Enfold, there's no one-click importer tool that will populate an entire site with demo content.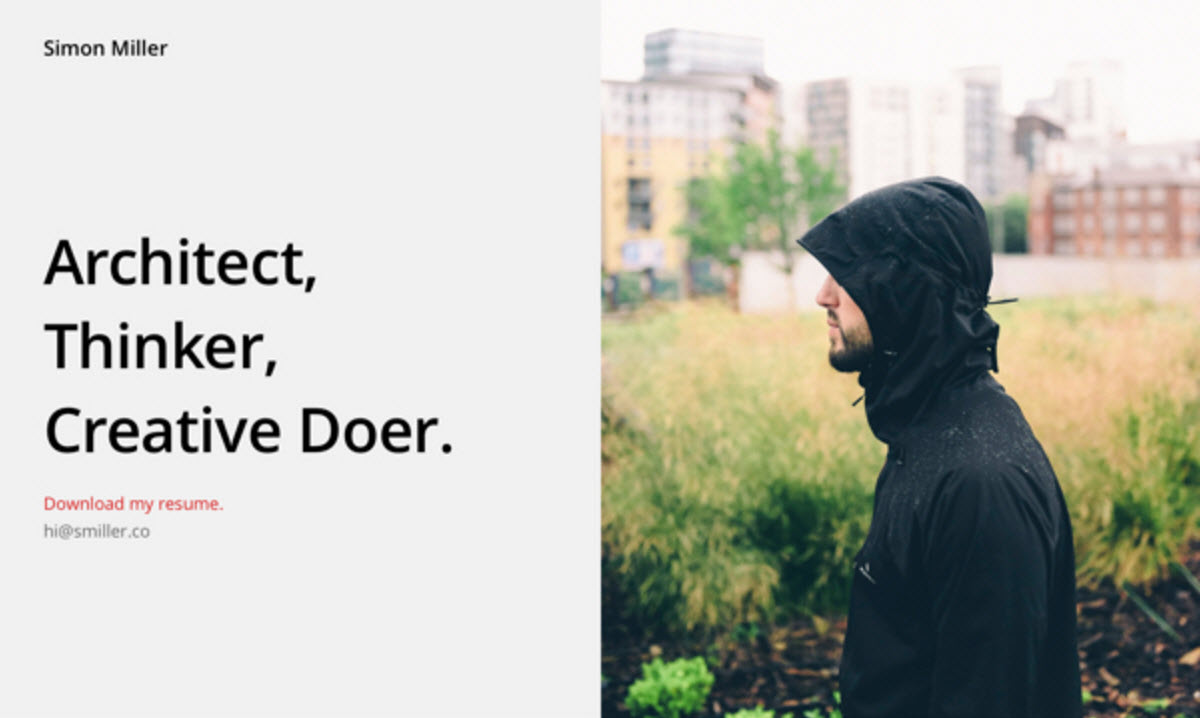 New layouts and templates for Divi are being made available all the time via the Elegant Themes blog. Therefore, despite not being able to import an entire site into your WordPress installation, you won't be lacking new designs for your site's pages.
Overall, Divi is a great choice for creatives who'd like to build a custom WordPress website regardless of their technical abilities.
EXTRA MAGAZINE WORDPRESS THEME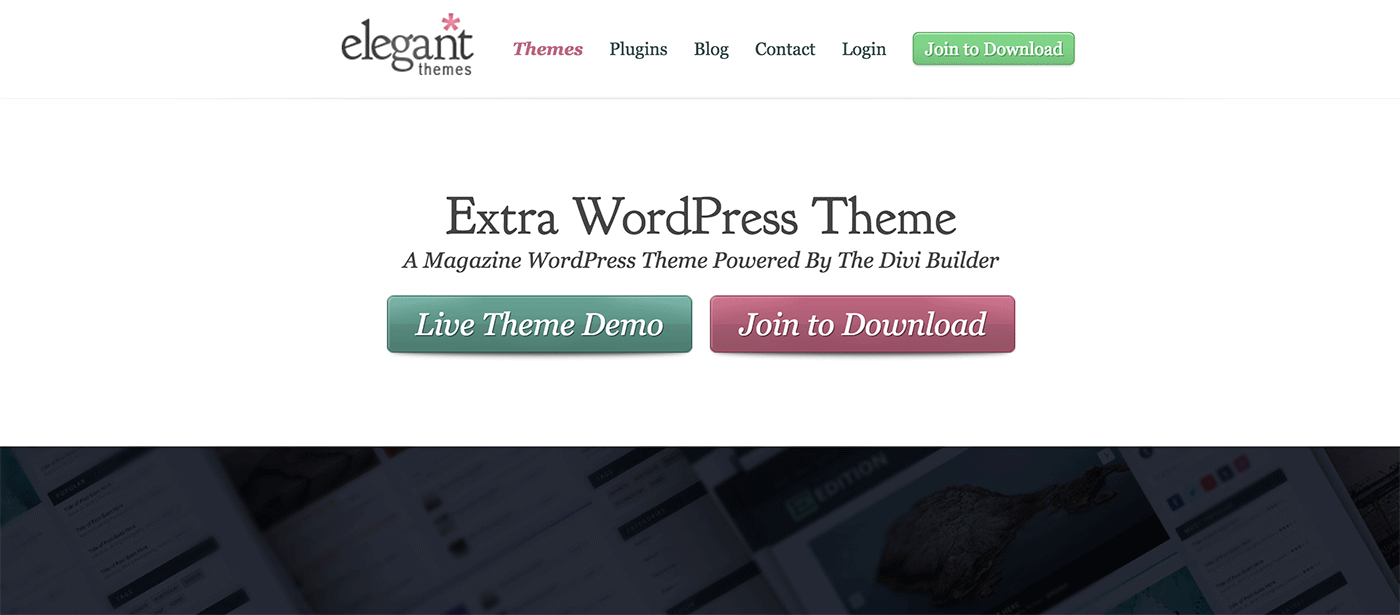 The Extra WordPress magazine theme
The Extra theme (view live demo) was launched after Divi, and includes many of its best features. While Divi is a multipurpose theme, Extra has been designed for blogs, online magazines, and other content-rich websites.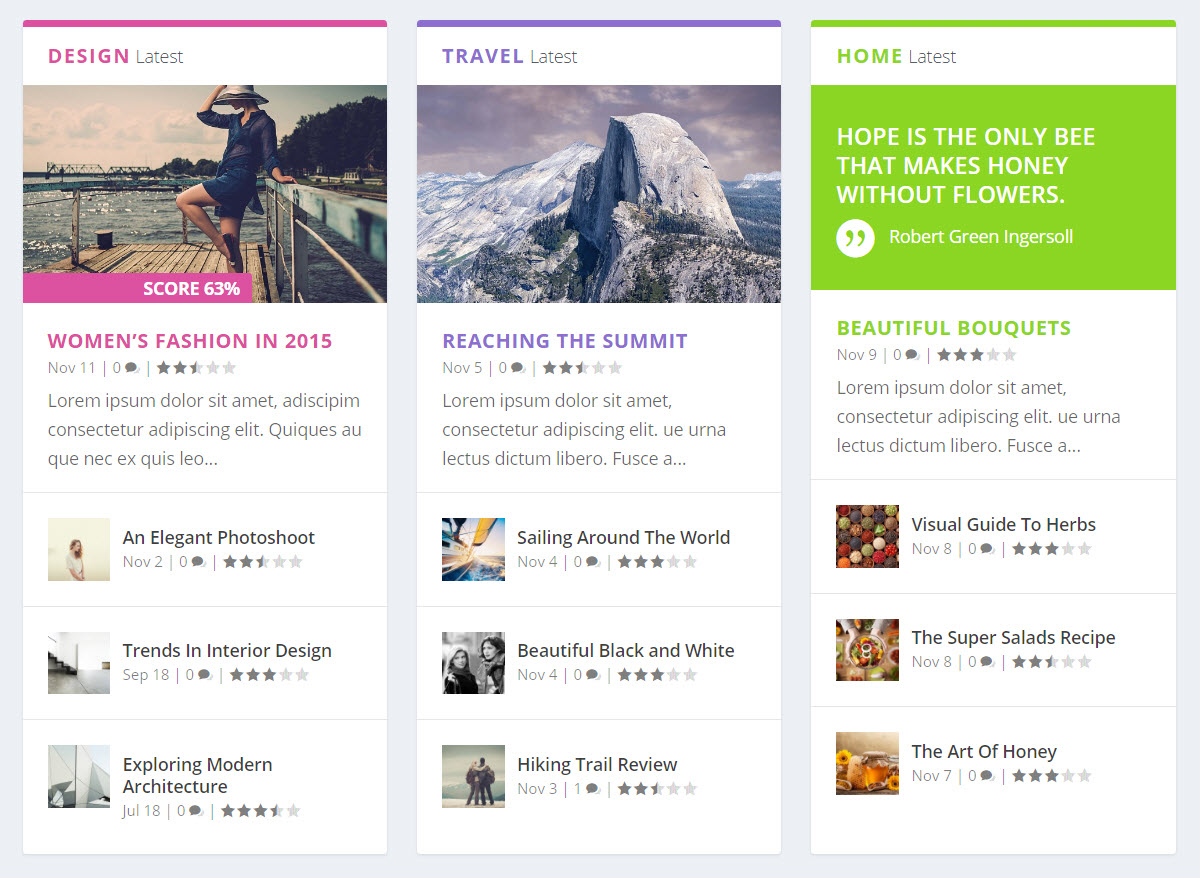 One of the content elements you can add to your pages
The default homepage layout is perfect for creating a news or magazine website. Using this homepage layout gives you the ability to display your best or most recent content in a stylish grid format. You can use post carousels, tabbed areas, mini-article sliders, and custom widgets to display previews of your content.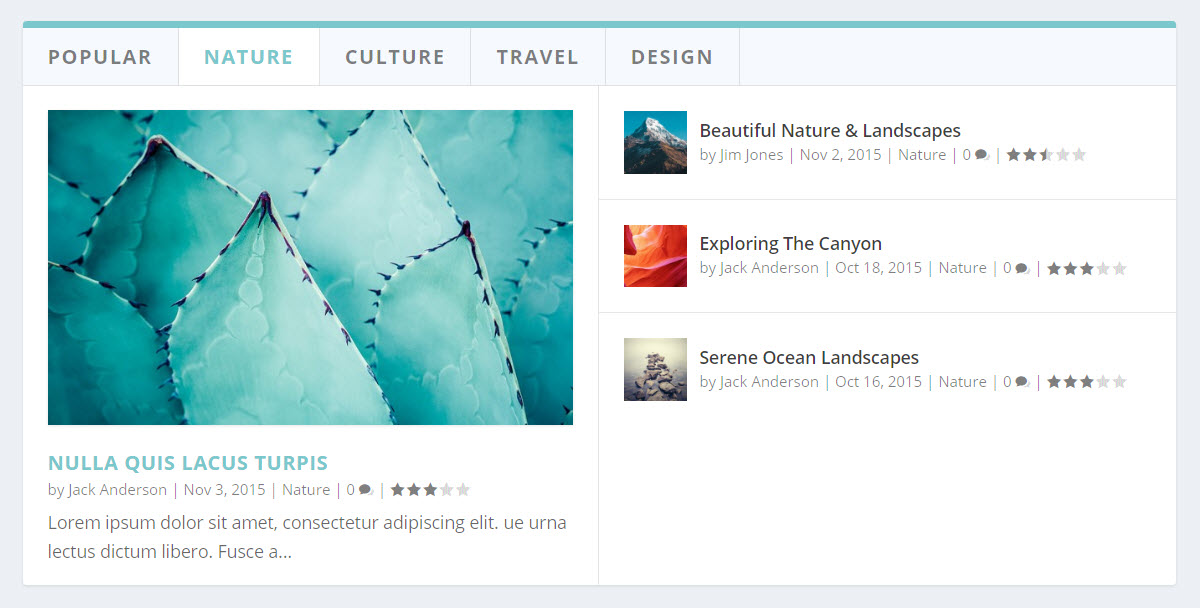 Extra also includes an image-focused homepage layout that uses the featured images from your articles to draw attention to your content. The design of this theme is focused on enticing your visitors to click through to more of your articles.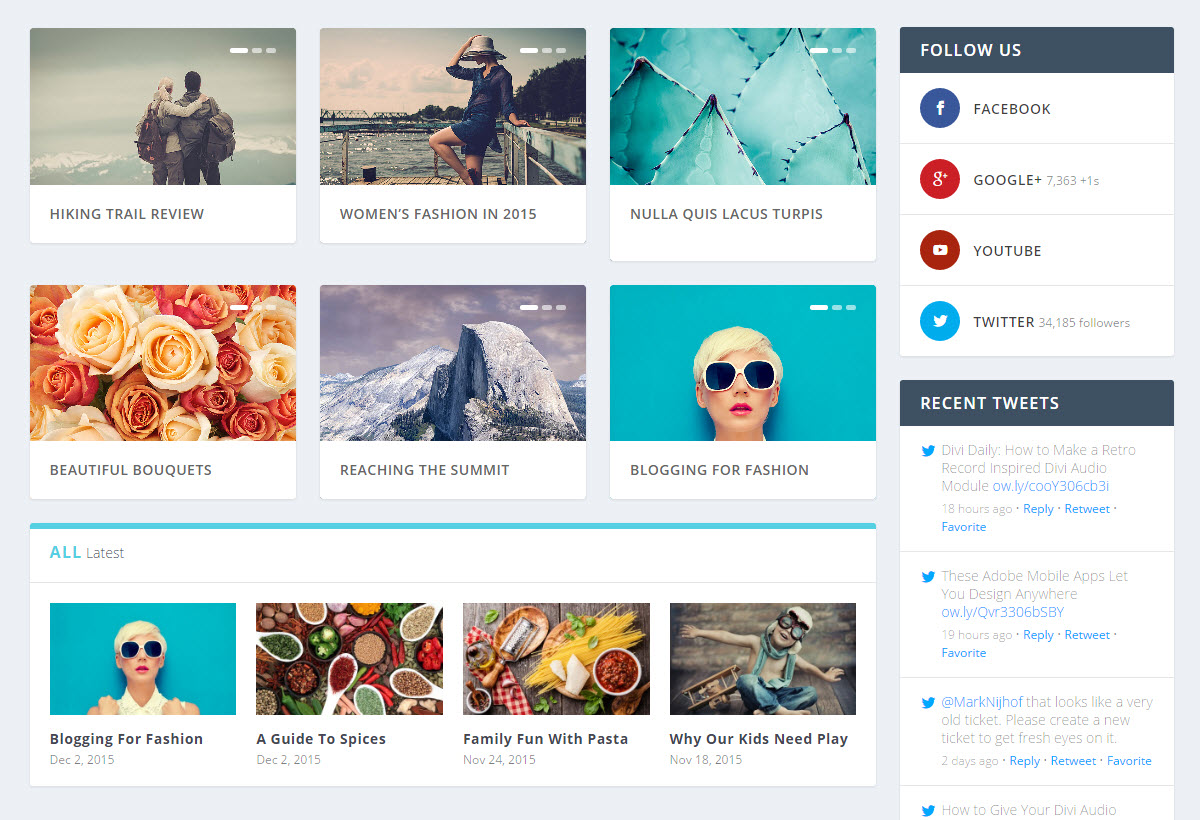 A section from the image-focused Extra homepage layout
As Extra includes the powerful Divi Builder tool, you can customize any of the theme's templates through a front-end drag-and-drop user interface. Not only that, but you can use the builder and its library of modules to create custom designs for each article you publish on your site. If you want your blog or online magazine to match the presentation quality of leading news media websites, you now have a powerful tool that can help.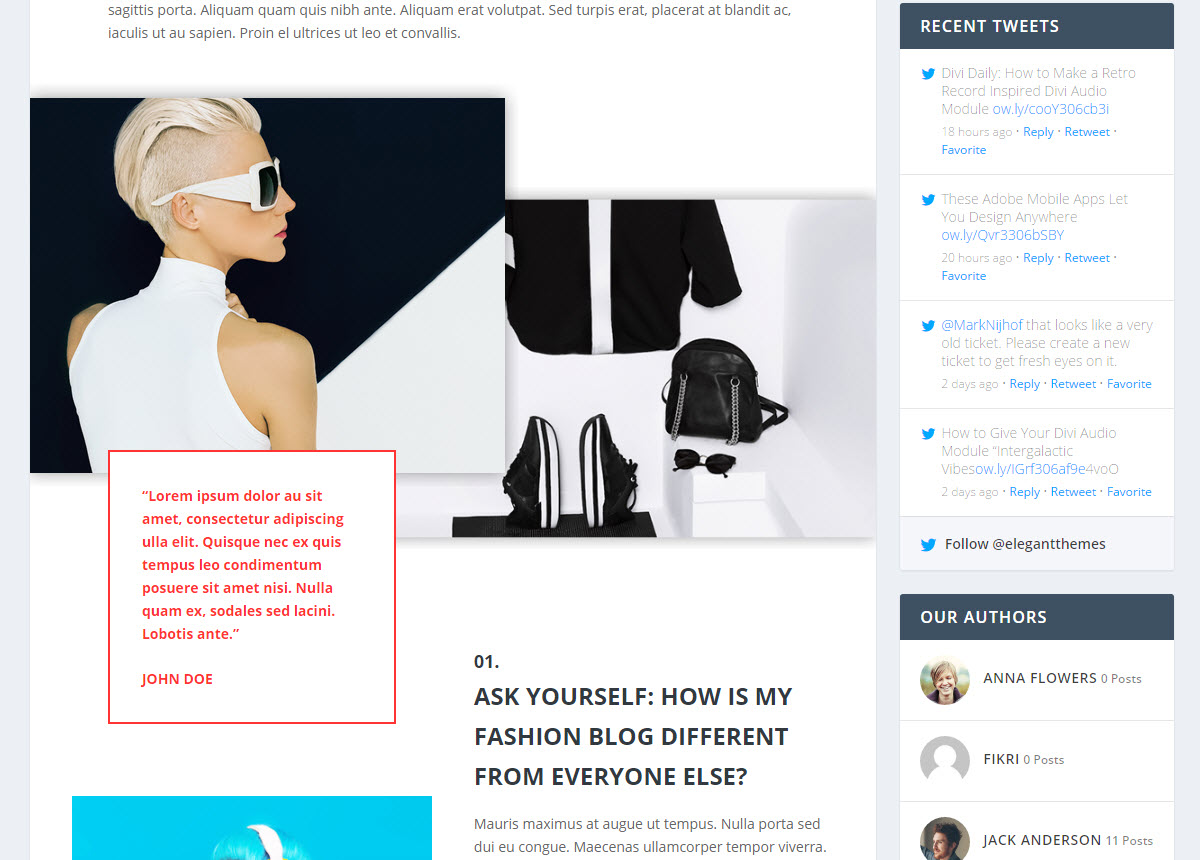 An example of the type of layouts you can create with Extra and its builder tool
With Extra and the Divi Builder, you can design custom page layouts that overlay images with text, include photo collages, use pull quotes, feature multiple columns, and include other tried-and-tested content elements to upgrade your website from a basic blog to a professional-looking online publication.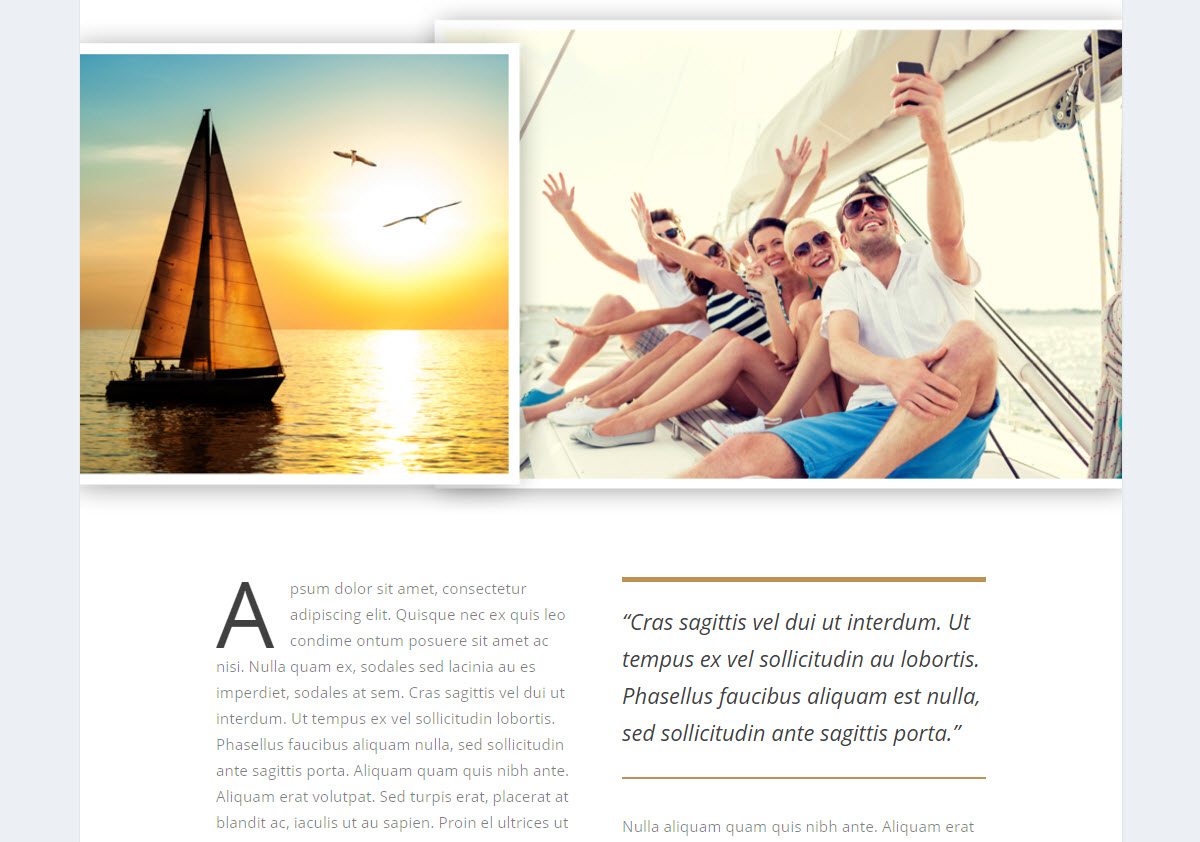 Extra makes it easy to combine text and images to upgrade your articles
Even if you don't want to use the integrated Divi Builder, Extra is still a good choice for bloggers and online magazine sites. The library of templates makes it easy to add important pages to your site with very little effort. With author, timeline, portfolio, and contact page templates included, you can save yourself a lot of time when setting up your website.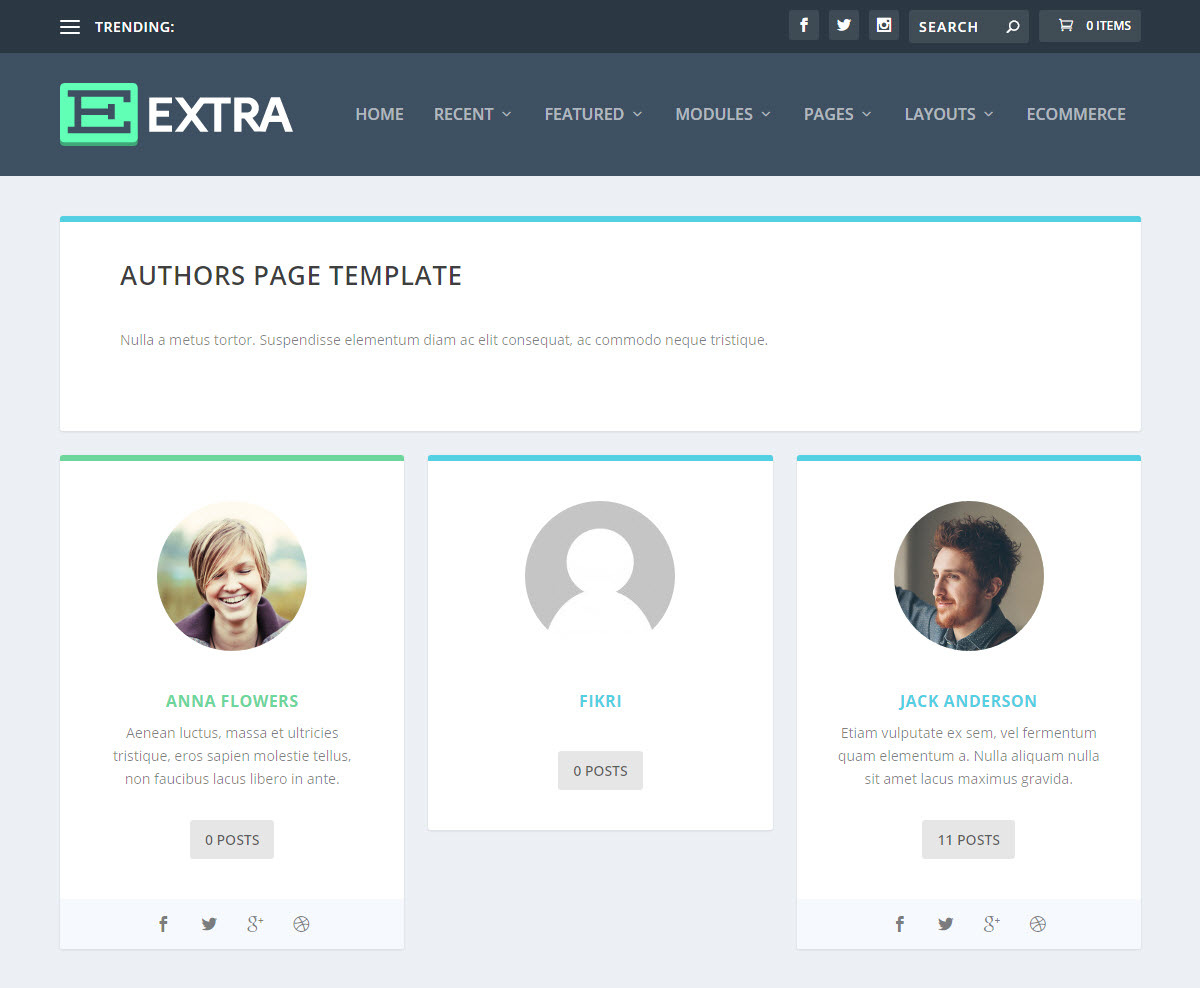 Extra includes lots of useful page templates for your website
Extra can also be used to create an ecommerce store with WordPress, thanks to its full support for the WooCommerce plugin. If you want to build an online shop or simply add physical or digital products to your blog or magazine, Extra is more than up to the task.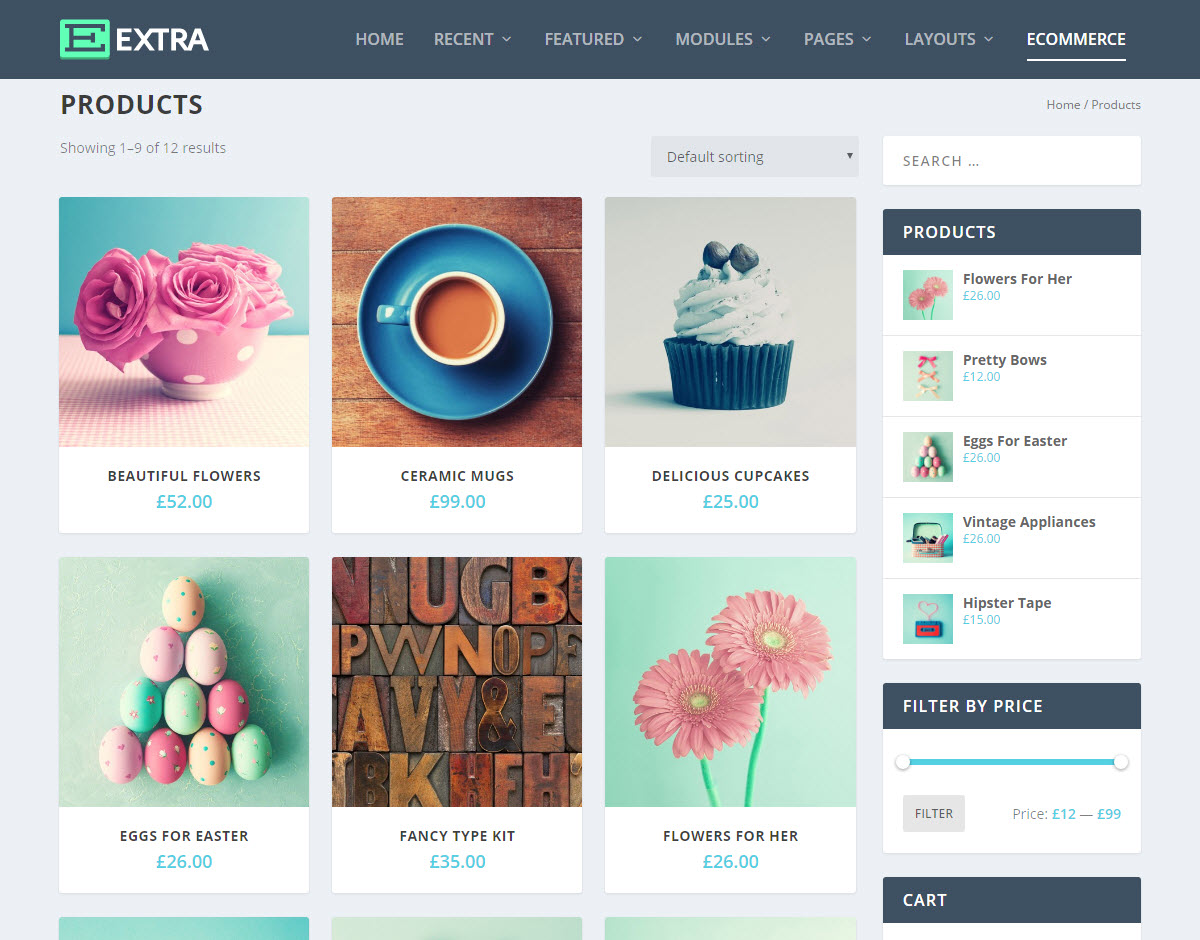 Extra makes it easy to add products to your blog or magazine website or to create a full ecommerce store
While Elegant Themes created Divi with the goal of making it the best theme for any WordPress website, Extra was created to be the best theme for bloggers and online publications. They've definitely done a good job, and Extra is a competitive theme that any blogger or magazine-style site owner should consider.
THE OTHER THEMES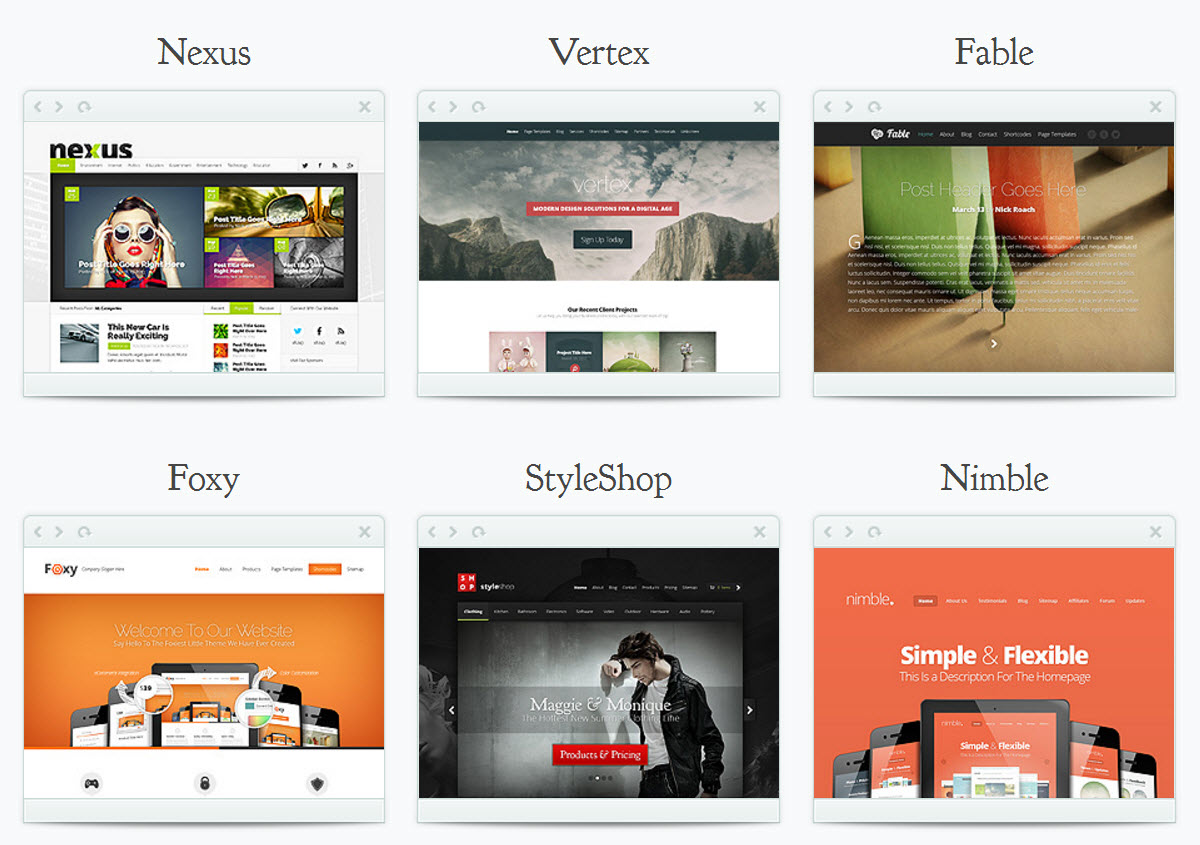 Some of the other WordPress themes from Elegant Themes
While Divi, and, to a lesser extent, Extra, are multipurpose themes that can be used to create any type of website, the other themes are more focused on a specific type of project. It's possible you may find a theme from the Elegant Themes back catalog that's right for your site. However, if you really want to take advantage of everything Elegant Themes has to offer and has been working on for the past few years, you should only consider the Divi and Extra themes from their collection.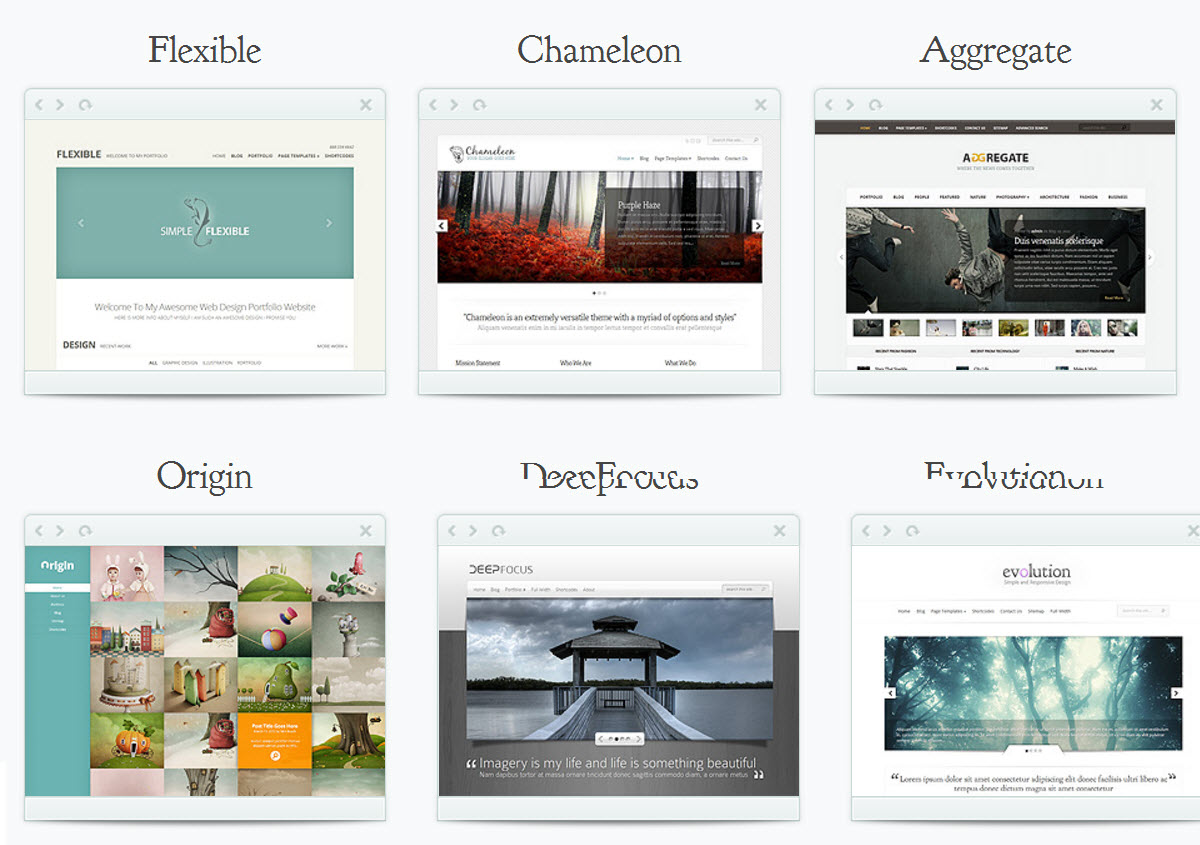 More WordPress themes from Elegant Themes
While signing up with Elegant Themes gets you access to Divi, one of the best WordPress themes around, and the impressive Extra magazine theme, don't get too excited about the other 85 options.
However, as we'll see in the next section of this Elegant Themes review, there are more reasons to choose this company than just their flagship WordPress themes.