If you want to accept online hotel bookings and reservations for other types of accommodation and hospitality services, then WordPress and its wealth of plugins will help you build a suitable website.
However, with a number of excellent hotel booking plugins available for WordPress, which one should you choose for your website?
That's the question we'll help you answer in this MotoPress Hotel Booking vs HBook vs WooCommerce Bookings plugin comparison. In this guide, we'll explore the core features of each tool to give you the information you need to make an informed decision on which solution is the best choice for your project.
MotoPress Hotel Booking
While Hbook and WooCommerce Bookings are more established plugins in this space, MotoPress WordPress Hotel Booking is a relative newcomer that is developing by leaps and aims to give anyone building a hotel website with WordPress even more options for how their site handles online bookings and reservations.
Designed to work with any WordPress theme, the MotoPress Hotel Booking plugin will help turn any website into a fully featured online booking system with the ability to collect online and offline payments from guests. Thanks to the flexibility of this plugin, it can easily be configured to work with almost any type of accommodation-related business that wants to accept online bookings.
Although this plugin has an impressive set of features and functionality, it's easy to set up. The controls integrate seamlessly with the WordPress Dashboard and are clearly laid out and organized. There are lots of little aspects of this plugin that make it easier than you might think to build a fully functional online booking system. For example, being able to automatically generate multiple accommodation listings based on your initial settings is sure to come in handy for those offering more than one bookable item to their customers. The ability to quickly set custom rates and seasonal periods as well as create booking rules simplifies things too.
Key Features of MotoPress Hotel Booking include:
Ability to set weekly, monthly, custom, and seasonal rates.
The option of offering free and paid extras for each booking.
Automatic synchronization with Online Travel Agencies (OTA) via iCal.
Good built-in payment gateway support as well as an optional add-on for use with WooCommerce.
Backend online plugin demos you can try now for free.
It's also worth pointing out that the detailed MotoPress Hotel Booking documentation will ensure you're able to use this plugin to its fullest.
HBook Hotel Booking Plugin for WordPress
HBook is another feature-rich hotel booking system plugin for WordPress. Like the other plugins in this comparison, HBook is versatile enough to work for many types of accommodation, including hotels, B&Bs, campsites, and more. As part of the configuration options of HBook, you have the ability to create multiple seasons, each with their own start and end dates. You can then use the rates feature to set the prices for those seasons – something that will ensure you're always able to offer your guests the best prices while also managing demand.
Other HBook settings make it easy to create booking rules, such as permitted check-in days and stay lengths. Special rates, discounts, coupons, and extra services can all be configured through the admin area of the plugin. When it comes to collecting payments from your guests, HBook provides you with a good set of options. Through the settings, you can give your guests the ability to pay on arrival, request a deposit from them, and save their card payment details on your site. Handling security bonds is part of the core functionality of HBook too.
Integrating the HBook online booking system into your WordPress website is straightforward. The design and functionality of this plugin has been built to work with any WordPress theme, while the shortcodes make it easy to insert the forms into your existing website content.
Key Features of HBook include:
Customizable search and booking forms.
Support for multiple payment gateways.
Flexible iCal synchronization
Easy-to-follow online documentation.
Lifetime access to plugin updates after initial purchase.
If you want to see HBook in action before making a decision, the four online demos do a good job of showing what this plugin can do.
WooCommerce Bookings Extension
WooCommerce Bookings is a paid extension for the free WooCommerce plugin. As this is a versatile tool, it can be used for all types of bookings, including hotels and other forms of accommodation as well as services. Through the settings, you can define the properties for the bookings like the minimum duration and available dates. As this extension also works well for appointment bookings, you can set the booking duration as short as just an hour – something that might be useful if your hotel or accommodation offers stays for less than a full day.
Defining the other properties of your service, such as the dates of availability, max bookings per item, and rates is easy, thanks to the clean and clear user interface of the WooCommerce Bookings plugin. Also, depending on how you configure this WooCommerce add-on, you can require manual approval for all bookings or choose to automatically accept them as they are made.
Key Features of the WooCommerce Bookings include:
Works with all modern WordPress themes.
Lots of flexibility for handling all types of bookings.
Built-in calendar tool for checking availability.
Can be used alongside other WooCommerce extensions to meet your requirements.
While a purpose-built hotel bookings plugin might be the best option for most people creating a website that can take accommodation bookings online, if your needs aren't covered by a more traditional plugin, like HBooking or MotoPress Hotel Booking, then this flexible could be a good solution.
1) WordPress Event & Meeting Appointment Booking Calendar Plugin
This efficient online scheduling plugin from CreativeMinds offers a way to easily schedule appointments in WordPress. Users can use the self-service scheduling system for 1-on-1 appointments, which is a great tool for any business to customer service.
This booking plugin allows users to block availability dates and automatically adjusts the time zone to the customers local time. The booking form can be fully customized to include relevant fields and integrates to any page with a simple shortcode.
The pro version of this booking calendar plugin is available for $39 for 1 website, and $79 for up to 5 websites. This plugin also has helpful payment add-ons and integrates well with other plugins, including SEO and Google plugins.
One unique feature is that if further discussion is needed to confirm the appointment, admin can contact the customer directly from their booking request, and then the discussion is viewable to both the admin and customer while the issue is resolved.
2) BirchPress
BirchPress is a premier WordPress appointment booking plugin, which allows for a booking form to be embedded on any post or page with a shortcode. The plugin is also incredibly mobile responsive and can be accessed via desktops, laptops, smartphones, and tablets.
BirchPress also integrates with existing calendars like iCal, Google, and Outlook to easily import/export your appointments automatically. Users can also activate notification emails when appointments are booked, canceled or rescheduled, as well as send appointment reminders.
PayPal is already integrated with the plugin, and other payment gateways are accepted once the plugin is fully integrated with WooCommerce. The personal plan is $99 for 1 website, the business plan is $199 and the business plus plan is $249.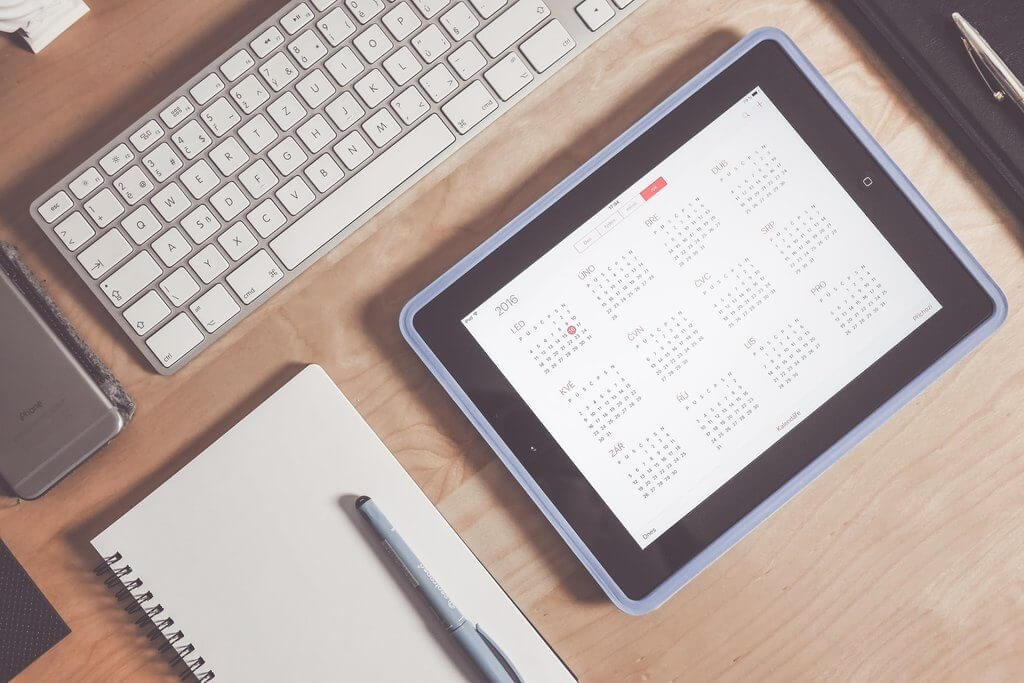 3) Start Booking
Start Booking is one of the more well-known booking plugins, and seamlessly integrates scheduling into your website, so you are not going to a third party website to complete booking or payment.
. This booking plugin provides class and group booking options with a simple click of a button and sends reminder notifications. It's also fully mobile responsive and integrates with Google calendars to update booking automatically.
The payment gateway Stripe is already fully integrated into the plugin as well. The individual plan for $6.39 per month and the business plan is $19.99 per month, with unlimited sites for both plans.
4) Bookly
Bookly is a fully automated booking and appointment scheduling plugin for WordPress. The pro version includes fully customizable booking, automatic syncing with Google Calendar, and fully mobile responsiveness on tablets and smartphones.
Bookly is $89 per year, with full support and updates. This booking plugin also includes multi-language support, WooCommerce compatibility, full integration with PayPal Express Checkout, and various templates for customizable notifications for emails and text messages.
Bookly also is incredibly integration compatible, with many different add-ons made specifically for the plugin to complete chain appointments, recurring payments, coupons and custom field options for booking.
5) WP Simple Booking Calendar Plugin
The WP Simple Booking Calendar Plugin is an ideal booking plugin choice for beginner users. This plugin shows customers the available dates for your service so those dates can easily be booked.
WP Simple Booking Calendar Plugin has a user-friendly interface and does include multilingual support. The calendar can be displayed on any page or post with a helpful calendar widget. Online payments are not accepted through this plugin nor does it integrate with third-party payment gateways.
The premium version of Bookly includes a personal plan for $39 for one website, the business version for $69 for up to five websites and the developer plan for $139 which includes unlimited websites.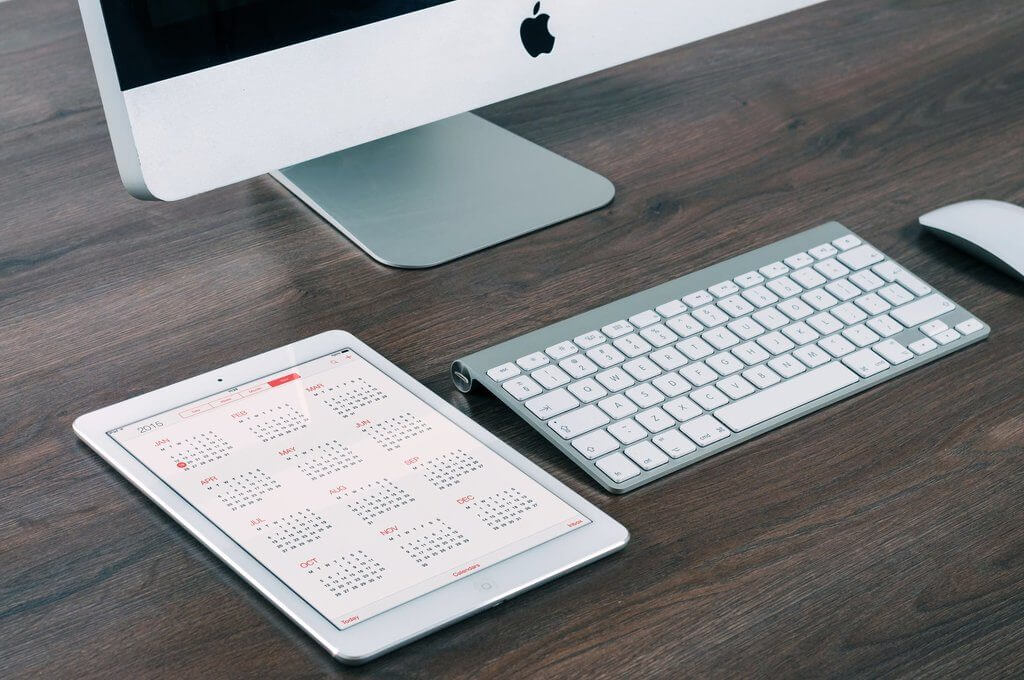 6. Amelia Enterprise-Level Appointment Booking WordPress Plugin
Amelia is one of the most powerful appointment booking plugins you can choose for your business. This automated booking solution keeps working 24/7 so you never miss a new customer. Just install, configure your settings and you're ready to rock-n-roll!
The Amelia booking plugin includes easy to use features to build your own appointment booking forms. Powerful options include support for multiple employees (along with the ability to add specific services, regular hours and time off for each), local currency, service extras, email notifications, image galleries, coupons, plus color/font options for the front-end design.
With your form ready, customers are able to use the interactive appointments calendar (monthly, weekly, daily as well as list/timeline views) and unique step-by-step booking wizard with faceted filtering to find an appointment time for a specific service with a specific staff member (or even at an exact location). When it's time to pay, customer's can use Amelia built-in payment gateways to to reserve their time or opt for an on-site payment.
Amelia even includes a useful shortcode to create a services page. Simple paste the shortcode on a new page any to display your current services with the parameters to specific one service, a whole category or all categories).
Still not sold? Checkout our full Amelia appointment booking plugin review to see all of the features and options in action!
7. Book an Appointment Online PRO WordPress Plugin

Make it easy for your clientele to book appointments with Book an Appointment Online PRO. This plugin allows users to book according to team member (or they can skip ahead without preference) or service, then select a date and time. And because the plugin's calendars and selections are responsive – booking is quick and easy on any device. Visit the Book an Appointment Online PRO demo to see for yourself!
Besides being straightforward for customers, Book an Appointment Online PRO is also a breeze to setup on your WordPress site. Just use the plugin's quick start features to add your team and offerings. Add as many staff members as you'd like, choose from 2 different work schedules (hours or shifts), setup booking time format, add PayPal checkout and more. Plus you can enable SMS reminders – so your customers will never miss an appointment again! Other plugin options include job positions, photos, vacation days, service categories, and integration with WPML, Twilio, PayPal, SMSC and Firebase.
8. Appointment Booking and Online Scheduling Free WordPress Plugin
The Appointment Booking & Online Scheduling plugin by vCita is a great option to add an appointments form to your WordPress site. The plugin is perfect for booking events, classes, one on one services and more.
vCita's plugin offers options for online scheduling such as service appointments with a specific staff member, booking confirmations, and payment support. But what really sets vCita apart is the built-in messaging and callback functionality. The plugin syncs with the vCita Mobile App to notify you instantly about new booking requests or to send appointment reminders. Plus it allows you to send messages and files to your client before you meet. Allowing you to connect with clientele and establish rapport.
But that's not all cVita can do for your business. For more features, upgrade to a vCita Business Managementpremium plan. Depending on the plan you choose, this can unlock features for analytics, coupons, client texting, email marketing, staff permissions, and even priority support. Plans start at $15/mo for basic online scheduling, or $29/mo for the Essentials – a personalized client portal, online business calendar plus support for billing and invoicing. Though to utilize the full suite of business management tools, you will need a Platinum plan. But considering that vCita is like multiple business services in one, it's a more than reasonable investment.
9. Bookly Appointment Booking and Scheduling WordPress Plugin
If you've been looking at powerful appointment booking WordPress plugins then you've probably come across Bookly before. This popular online booking plugin is optimized to help you book more appointments no matter when or how your customers access your site.
Bookly is mobile and translation ready, so your forms look great in any language on any device. Plus, built-in support for email and SMS notifications plus Google Calendar integration ensure your customers never miss an appointment. Want to charge at the time of booking? No problem – Bookly's payment portal integrations including PayPal, Stripe, Authorize.net, Mollie, Payson, PayU Latam, 2checkout, PayUbiz and WooCommerce. Other features include color scheme options, flex scheduling, holidays, booking process steps, 50+ currencies and more.
Want to give Bookly a try before you buy? Get the free Bookly plugin on WordPress.org to see just how awesome appointment booking can be.
10. Appointment Booking Calendar Free WordPress Plugin
If you have simpler appointment booking needs (perhaps needs that aren't worth paying money to fulfill) then the free Appointment Booking Calendar could be your best bet. It offers greater functionality than many free versions of comparable plugins. Features that come with this plugin include bookable time slots, email notifications, the ability to export to Google Drive, printable booking lists, customization of availability and the number of times a user can book, captchas and more.
However, in order to access many of the best features, you need to shell out for the premium version. For instance, if you charge your customers to make an appointment, this plugin isn't the best idea, as the free version only works with PayPal. To use any other payment gateway, you're going to have to fork over some cash.
11. Templatic Appointment Booking Premium WordPress Plugin
Templatic's offering to the booking world is a little different than most. It doesn't just present the user with a calendar; it takes them directly to the form. The calendar comes up when a user clicks on the date section. So, this is more like the kind of setup your customers will be used to if they book a lot of flights or hotel rooms. That familiarity is a strength.
Like most appointment booking WordPress plugins, the Templatic Booking WordPress Plugin will enable advanced booking features inside your theme, which is perfect for rentals. And after you buy the plugin, it takes care of everything for you, with no monthly or other transaction fees. This is also one of the few plugins that will allow your customers to pay with a direct bank transfer. (However, if you'd like to stick with credit cards, you can always activate other gateways, like with any other plugin.)
Other features include a variable booking form, seasonal prices and the ability to offer the customer other services with their booking. And as a side note, the plugin works great with many of Templatic's WordPress themes – specifically Service Biz which already includes the plugin.
12. Appointments Free WordPress Plugin by WPMUdev
Appointments is one of the more comprehensive free bookings plugin available for WordPress sites. With the plugin's feature list, I have no reason to dispute that claim. One unique feature: if you have multiple staff members that handle appointments, you can give each of them their own calendar – with a bio and picture attached – so that customers can pick which of your employees they'd prefer to book with.
It also works in reverse: the client can pick from a list of services your company offers, and if each one is assigned to a different employee, then they'll automatically book with that employee. Not only that, it features easy integration with Google Calendars – both for you and the customer – with no coding required. And finally, it takes just three clicks for a customer to book an appointment: one to select a time, one to continue to the confirmation screen and one to confirm. That convenience may well be reflected in your sales.
With a list of over 30 other features, including custom color labels, autofill for repeat customers, Google Maps integration and the ability to login through social media, I'm going to have to say this looks like the best appointment-booking plugin out there at the moment. That price can't be beat, either.
13. Booked Appointment Booking Premium WordPress Plugin
Booked is a premium appointments manager with plenty of features and options to build an appointments booking form for your business. Accept guest bookings or require users to register for an account, allow users to manager their pending and approved appointments, add custom fields and time slots, create multiple calendars, accept paid bookings using Booked's WooCommerce integration and more.
Book is also easy to customize. Choose from unlimited color for select options, a responsive layout, login and register form, customizable emails, etc. Plus the built-in shortcodes make it easy for your to insert calendars and login forms on any post or page. There's even an "Add to Google Calendar" option you can add to help customers remember their appointments.
14. Easy Appointments Free WordPress Plugin
The Easy Appointments plugin is just that – easy. It's a quick and simple way to add an appointments system to your WordPress site. The plugin supports multiple services, workers, locations and a flexible time table so you can create an advanced timetable of appointment options.When setting up your Easy Appointments plugin there are also options to enable ad customize email notifications for booking confirmation, appointment status and confirmation/cancel.
When it comes to form styling, Easy Appointments keeps it easy too! Choose a 1-2 column layout, drag & drop form fields (and even create your own), add prices or labels, localize the date picker and more. Plus there's built-in reporting to help you keep track of form conversions and stats.
15. gAppointments Gravity Forms Appointments Premium WordPress Plugin
So far we've covered stand alone appointment booking plugins, but what if you want a more powerful forms system? Like Gravity Forms? That's where gAppointments comes in. This premium plugin adds appointment booking features to the popular Gravity Forms plugin.
When you combine gAppointments with Gravity Forms you'll have added support for paid bookings, nearly unlimited payment gateways, multiple bookings per date, service intervals, custom services, recurring appointments, Google & Yahoo calendar links, email notifications, auto confirm/complete appointments and more. This plus easy styling settings, translation options and simple front-end form management makes gAppointments a great choice.
16. Booking Ultra Pro Appointments Calendar Free WordPress Plugin
The Booking Ultra Pro plugin offers great features to build a booking calendar and manage your appointments via your WordPress site. Visitors can book an appointment using the easy 4-step booking process to secure a time, then the plugin will add the reservation to your individual staff's dashboard so they can manage their own upcoming appointments.
Want more features? The free Booking Ultra Pro plugin offers a premium upgrade for mobile payments, group bookings, private notes, Google calendar integration, flex pricing, multiple locations and more
17. WooCommerce Appointment Booking Premium WordPress Plugin
Build your own appointments form using WooCommerce! Just install the WooCommerce Appointment Booking add-on to begin taking reservations, selling tickets, booking appointments and more. Just add your products or services, add your staff, use the plugin to enter bookable times (including blackout dates)and then wait for customers to book times.
This plugin also seamlessly integrates with Google Calendar and allows admins to export an appointments CSV (great for accounting records or HR scheduling). Plus it still maintains all of the great features of WooCommerce like simple or variable products, image galleries, easy search, helpful widgets and more.